Wigley Racing - British Super Bike Team
New Sponsorship Agreement
We are proud to be sponsoring British Super Bike team - Wigley Racing.
This year we competed in the Pirelli National 600cc Superstock class at British Superbikes. Sorrymate.com is our title sponsor and have supported the team for a few years now. They have enabled us to progress in our racing careers and have the aim to develop us both as a team and as individual riders. Sorrymate.com struck a deal with ex South African Superbike Champion Mike Dickinson during the beginning of the year. The arrangement was for Mike to fly over from Spain for each round of the BSB championship to coach Kurt and Matthew Wigley throughout the season with the aim to bring them towards the front of the grid. Mike has taught us how to be calm forward thinking riders, understand the theory of what it is we do on track, identify issues on track and then find the solutions in order to piece together fast laps. Kurt and Matt have made huge improvements this year despite the injury Kurt sustained within the beginning stages of the season. With regular finishes of late 20's and early 30's in 2013 we have come a long way to our current finishes of top 15 and even a recent top 10 finish. This has put us in a great position for the 2015 season with the aim to be running at the front of the field.
Sorrymate.com not only have their own race team but they also make it possible for us to run a project to give young engineering students the opportunity to learn about the motorsport industry by attending the Superbike race meetings. This project gives the students work experience which is highly valued by potential employers. Some of the students involved in the course have progressed on to University and Higher Apprenticeships whilst others are still within their College years. This has all been possible thanks to our sponsors.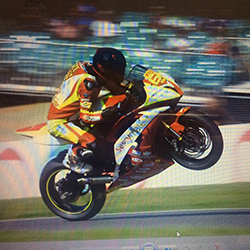 For more on the team:
https://www.facebook.com/wigley.racing