Barracuda Crash Bungs are sold in pairs with fitting kits. All model specific fitments. Comes with 2 year warranty.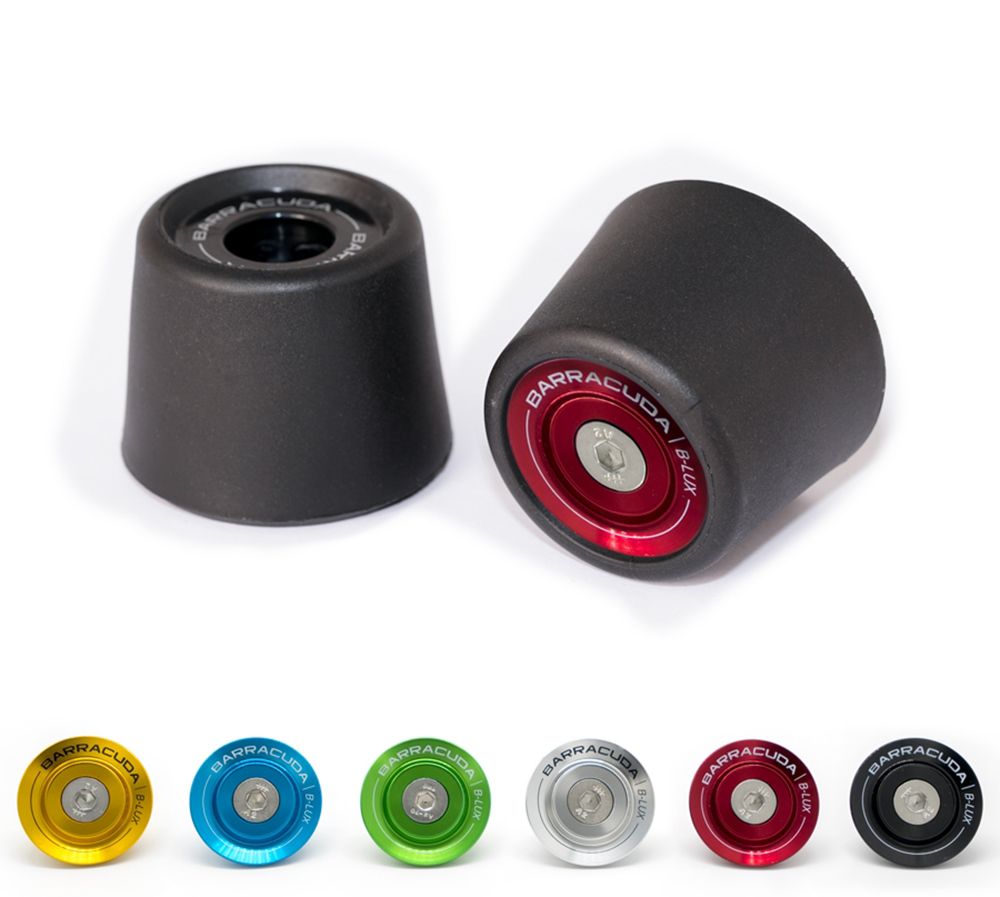 Available with optional Coloured Inserts to customise to your requirement.

Evotech Performance have developed a huge range of Frame Protection with their crash bungs / bobbins, all of which made with high quality materials that will help save your bike from damage and expensive repairs. Paired with their spindle bobbins your bike can be well protected in the event of a fall or drop.
For more info: https://www.onestopmoto.co.uk/evotech-performance-crash-protection.html

R&G Racing Crash Protection available from our Accessories website:
https://www.onestopmoto.co.uk/r-g-crash-protection.html